Upcoming Events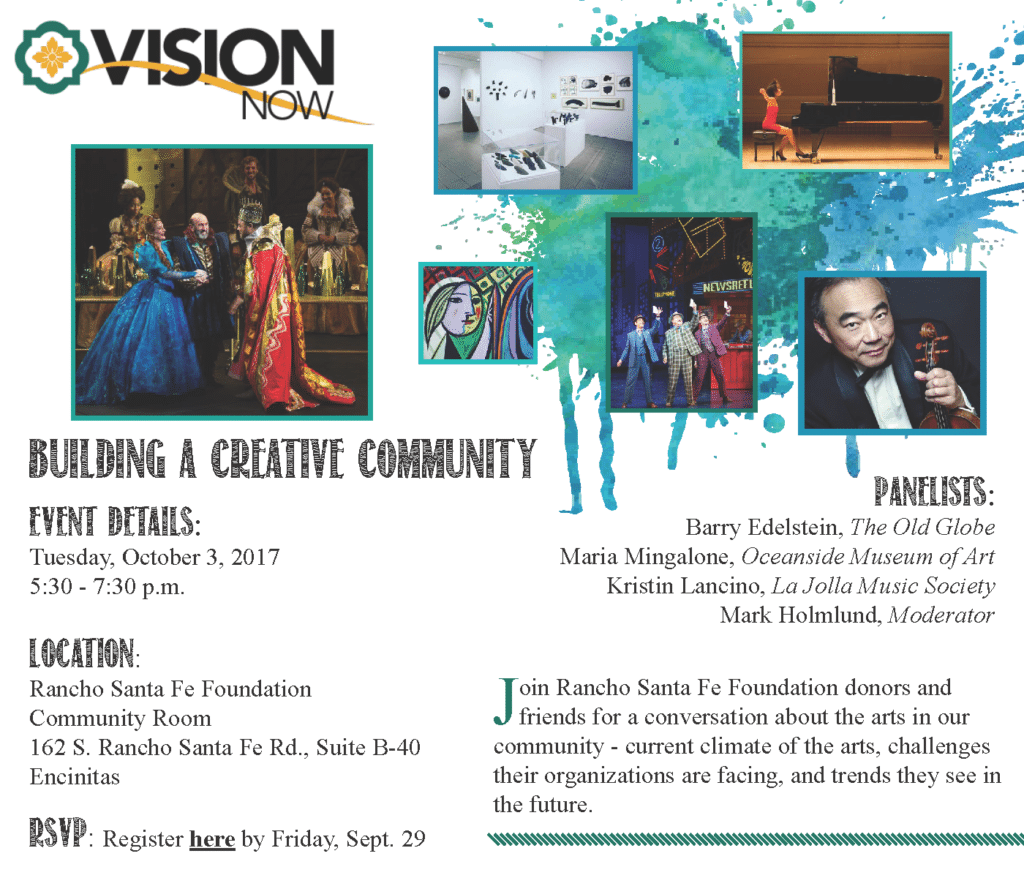 Past Events
Giving in a Global Community
A conversation about international philanthropy with leaders of organizations with local roots that are addressing needs around the world, hosted by RSF Foundation on September 28, 2016.
Our panelists discussed topics including: why give across the globe when there are many needs here at home, and how we can do the most good and least unintentional harm with our international philanthropy.  View the brief videos below for their insights.
Panelists
Neil Otto, Project Concern International 
David Risher, Worldreader
John Rowe, Omo Child
Mark Holmlund, Moderator, RSF Foundation board chairman
Video Highlights

Introductions

Why give globally when there are still local needs?

How do you select which global issues to address?

How do you avoid unintended consequences?

How involved do you like donors to be in your work?

Takeaways
Rady Children's Institute for Genomic Medicine
Rady Children's Institute for Genomic Medicine is pioneering the use of rapid whole genome sequencing to diagnose and inform care for our sickest infants and children.
FEATURED SPEAKER:
Stephen Kingsmore, MD, DSc
President and CEO of Rady Children's Institute for Genomic Medicine
Thursday, January 19, 2017
5:30 p.m. to 7:30 p.m.
5:30 p.m. – Reception
6:00 p.m. – Program