Join the Team
At Rancho Santa Fe Foundation, we strive to help our donors and fund holders turn their vision into action. Our employees are central to our mission to connect our donors with regional and global needs. We enjoy a professional work environment with supportive co-workers, a strong benefits package, and the satisfaction of knowing that our work helps others. Rancho Santa Fe Foundation encourages volunteerism and work/life balance.
BENEFITS AT RANCHO SANTA FE FOUNDATION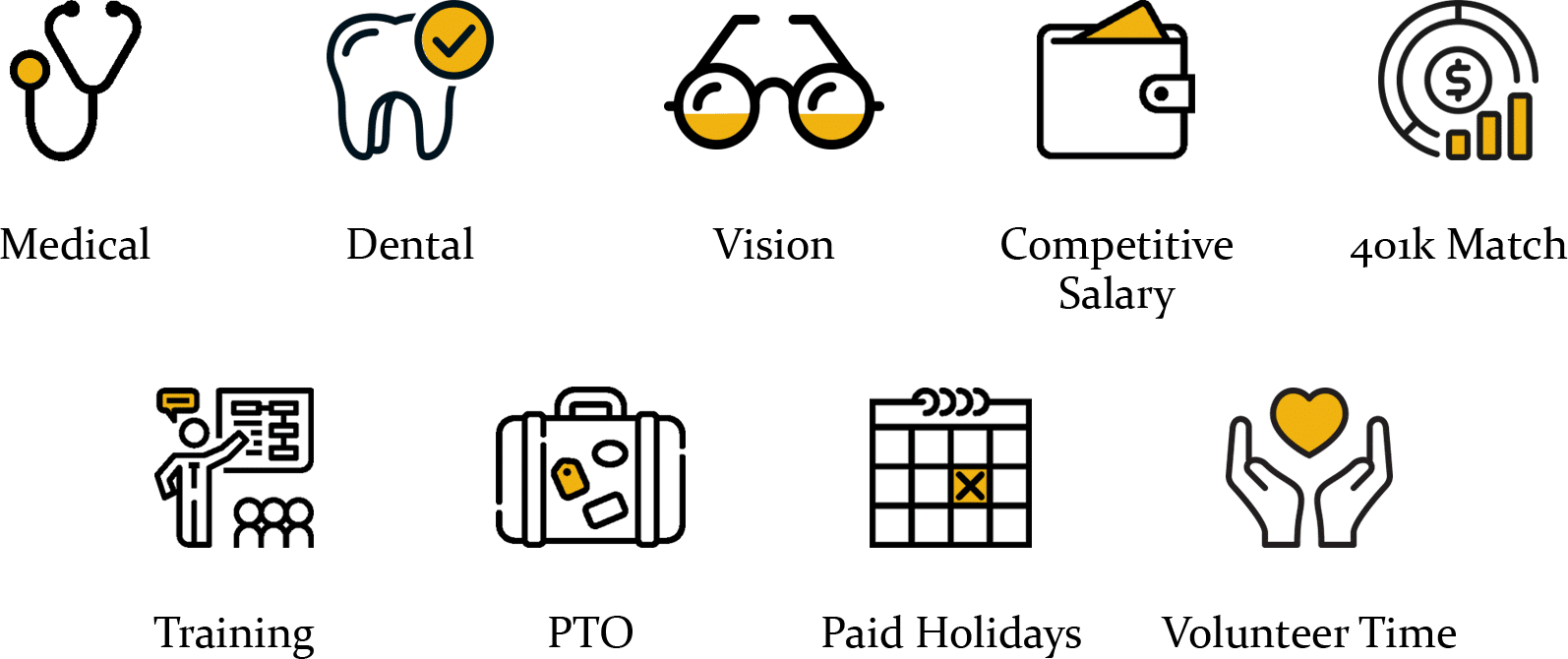 CURRENT OPENINGS
Donor Engagement Director
Full Time
A newly created position, the Donor Engagement Director is responsible for providing high quality, efficient, and consistently responsive and engaging donor services, educational and thought-provoking experiences designed to move engaged donors along a continuum of learning regarding transformative philanthropic strategies. The new Director, along with the CEO, will lead and implement this enhanced culture of strategically-aligned donor service, by supporting and expanding strategic donor relationships primarily with nonprofit organizations but also with individuals and families. As a significant individual contributor to the overall growth and reputation of the Foundation, the position requires polish, data analytics experience, strong communications skills, and events oversight expertise, with the flexibility to pivot from highly strategic decision making to execution of tasks.
To view a summary of duties and to apply, visit the job posting.