The Investment Committee of Rancho Santa Fe Foundation Board of Directors makes asset allocation decisions for the Managed Pool of assets at the Foundation.
The primary goals of the Foundation for the investment of the Portfolio are as follows:
Preservation of capital with appropriate liquidity
Sufficient growth of capital to offset the effects of inflation and provide for future needs
Enhancement of the realization of the philanthropic goals of the Foundation and its constituent organizations
The following documents provide current investment allocation and performance data. For further financial information about Rancho Santa Fe Foundation, please see our financial reports.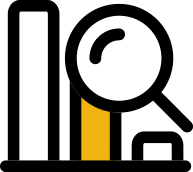 Investment Performance Report, as of December 31, 2021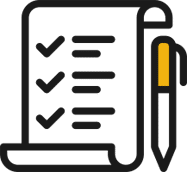 Investment Policy and Asset Allocation Guidelines
Rancho Santa Fe Foundation Investment Committee & Advisors
As stewards of RSF Foundation's assets, the investment committee holds itself to the highest standards of professional ethical performance.
Ed Blodgett, Retired, Director, Private Client Group
Brandes Investment Partners, LLP
Barbara Kyrillos, Retired, Senior Analyst, Brandes Investment Partners
Ken Little (Chairman), Partner & Managing Director of Investments, Brandes Investment Partners, LLP
Carl Wiese CFA, Founder/Portfolio Manager, GROW Funds LLC
Rich Carlson,* Retired, President, RCS Asset Management, Rockefeller & Co.
Keith Colestock,* Retired, Limited Partner, Brandes Investment Partners, LLP.
Mike Collins,* Portfolio Manager, Messner & Smith Investment Management
Neil Hokanson,* Former RSFF Director
Connie Levi,* Director
Thrivent Financial
Mark Petrie,* Principal
Aspiriant
Richard A. Sapp,* Retired, General Partner of Goldman, Sachs & Co.
John Seiber,* SVP
UBS Financial Services, Inc.
Steve Simpson*
Managing Partner, CoastEdge Partners, LLC
*Non-voting advisor