Summary: This Response Fund serves the basic needs of nonprofits supporting the vulnerable populations affected by COVID-19 in North County San Diego. Donate here or contact our staff with questions.
The Coastal Community Foundation, Leichtag Foundation and Rancho Santa Fe Foundation were honored to come together to launch the North County COVID-19 Response Fund in March 2020. Today, our region is presented with an unprecedented public health crisis. The accelerating scale of COVID-19 and its ripple effects are hitting at-risk community members already at the brink of not being able to make ends meet especially hard. The situation called for a coordinated, streamlined response.
What the Fund Provides
The Fund distributes resources for pressing unmet needs across North County San Diego. Local nonprofits do not have adequate support to respond.  To date, the Fund has granted $619,750 to 31 frontline nonprofits. Grantees are listed below.
Grantee report that greatest needs include food insecurity, unemployment and loss of income, homelessness, domestic violence, medical vulnerability, ineligibility for unemployment and government benefits, mental health concerns, and effects of school closures. Thousands of community members have been reached through these grantees, including current and former foster youth, undocumented immigrants, unsheltered, military families, low-wage workers, victims of domestic violence, low-income seniors, and formerly incarcerated individuals.
Where Your Donations Will Go
One hundred percent of donations to the North County COVID-19 Response Fund go to nonprofits helping those in need due to COVID-19. Funds are granted on a rolling basis as fundraising continues.
The Fund was honored to receive a $100,000 challenge grant to help the North County community. Support came from the Robert Wood Johnson Foundation (RWJF) via the League of California Community Foundations, as part of RWJF's $50 million effort to provide humanitarian aid to help some of the families and communities feeling the greatest strain under the COVID-19 health emergency. Learn more. We were successful in meeting the challenge.
How to Contribute to the Fund
Click on our donate button and select the Fund for your donation purpose.
Mail a check (made payable to RSF Foundation and in the memo line please indicate North County COVID-19 Response Fund) to our mailing address: Rancho Santa Fe Foundation, P.O. Box 811, Rancho Santa Fe Foundation CA 92067
Donate from your existing fund at RSF Foundation by using our DonorCentral portal.
Contact staff if you have questions.
Information on the grant process:
The Fund grants committee is comprised of professional and volunteer leaders of Coastal Community Foundation, Leichtag Foundation, and Rancho Santa Fe Foundation. The committee proactively evaluates the most pressing and anticipated community needs and provides support accordingly.
Grant amounts will depend on organizational and community needs as well as resources available in the Fund.
The Fund is not able to grant to individuals.
The North County COVID-19 Response Fund will complement additional resources available to regional organizations.
If you have further questions, please email our staff.
Grantees from the Fund
As of September 15th, the North County COVID-19 Response Fund has granted $619,750 to the following nonprofits.
Armed Services YMCA, Camp Pendleton
Alliance San Diego, Immigrant Relief Fund
Blue Star Families
Bread of Life – Rescue Mission
Casa de Amistad
Casa de Amparo
Center for Community Solutions
Community Resource Center
Coastal Roots Farm
CSU San Marcos
FarmWorkers CARE Coalition (a program of Vista Community Clinic)
Feeding San Diego (North County)
Foundation for Women Warriors
Healthy Day Partners
Hope through Housing Foundation
Interfaith Community Services
Just In Time for Foster Youth
Kitchens for Good
North County Food Bank
North County Immigration and Citizenship Center
North County Lifeline
North County LGBTQ Resource Center
Mira Costa College Foundation
Produce Good
San Diego Oasis
Support the Enlisted Project (STEP)
The Salvation Army, North County San Diego
United Way Worker's Assistance Fund – North County Support
Vista Community Clinic
Women's Resource Center
Wounded Warrior Homes
About the Paycheck Protection Program & Cares Act
To better explain what the Paycheck Protection Program & CARES Act means for nonprofits, we've created an informational video. Click to learn more and watch the video.
About the Collaborative:

Coastal Community Foundation
The Foundation builds philanthropy in San Diego North Coastal communities by offering donors a wide variety of options for giving – establishing donor advised funds, building endowments, donating to existing funds or creating new funds to meet community needs. Learn more at www.coastalfoundation.org.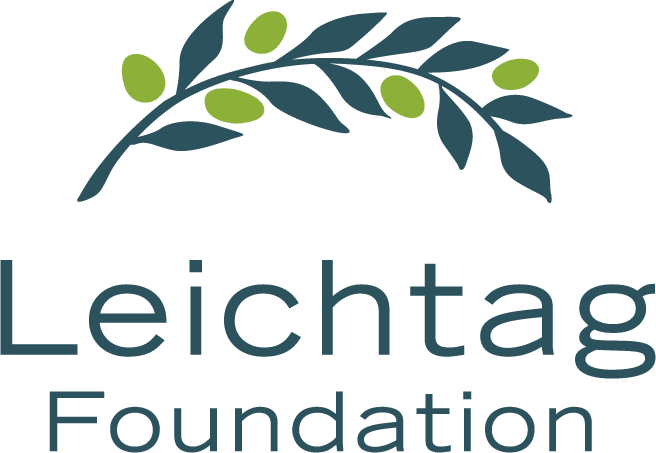 Leichtag Foundation
The Leichtag Foundation honors the legacy of Lee and Toni Leichtag through igniting and inspiring vibrant Jewish life, advancing self-sufficiency and stimulating social entrepreneurship in coastal North San Diego County and Jerusalem. Learn more at www.leichtag.org.

Rancho Santa Fe Foundation
Rancho Santa Fe Foundation connects donors with regional and global needs through visionary community leadership, personalized service and effective grantmaking. For over 35 years, RSF Foundation has provided a high level of service by developing personal relationships with our donors, providing exceptional stewardship of the funds invested with us and addressing needs in the community.