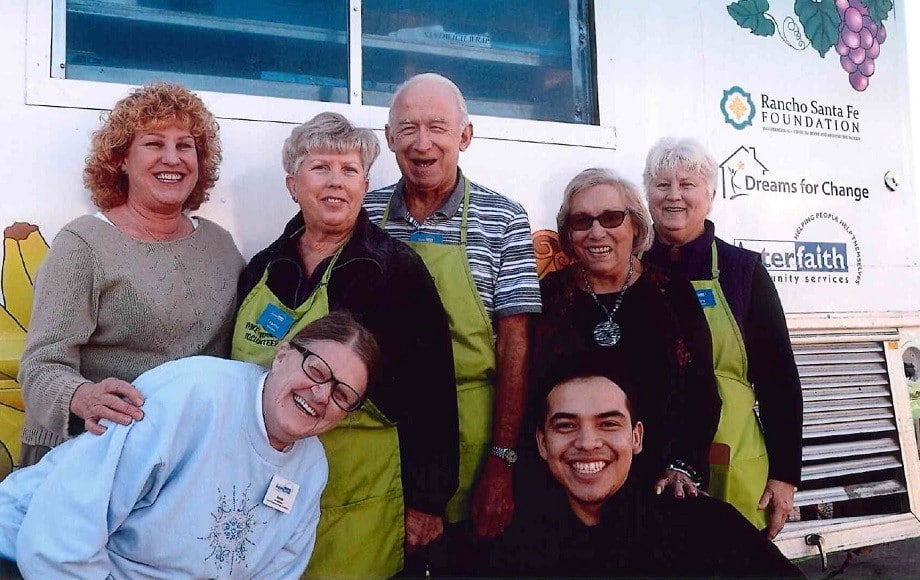 Rancho Santa Fe Foundation is funding an innovative program to provide food security and socialization for vulnerable seniors in three North San Diego County communities. The Thyme Together food truck serves nutritious lunches to seniors five days each week (except holidays) at four mobile home parks and one faith center in San Marcos, Oceanside and Vista.
"We're providing a mobile senior center," said Paula Powers, RSF Foundation Grants and Projects Committee Chair. "Our research told us that a lack of adequate transportation would be an obstacle to seniors traveling to a central location for food and socialization, so we're bringing those necessities to them."
This highly collaborative North County Senior Connections program brings together Dreams for Change to provide the food truck and meals; Interfaith Community Services to coordinate the program and provide educational and entertaining activities; ProduceGood to train volunteers; and the Jacobs & Cushman San Diego Food Bank to provide free fresh produce for the seniors to take home.
"I am honored to work with the board and staff of the RSF Foundation to provide such an impactful program to meet the needs of the aging population in our neighboring communities," said Powers. "We invite all community members to join us in providing food security and socialization for these vulnerable seniors."