Name of organization: Achievement Rewards for College Scientists Foundation, Inc. We are the San Diego chapter of this national organization. (ARCS-SD)


Your mission: The ARCS Foundation advances science and technology in the United States by providing financial awards to academically outstanding U.S. citizens studying to complete degrees in science, engineering, and medical research. The San Diego Chapter supports doctoral students studying at one of our four academic partner institutions: Scripps Research, San Diego State University, the University of San Diego, and the University of California, San Diego (UCSD).
What is one thing your organization is excited for this year?: We are excited to be back to in-person for our most important event of the year, the Scientist of the Year (SOY) Program. This year it is being held at The Conrad Prebys Performing Arts Center in La Jolla, a beautiful space for us to gather. It takes place Sunday, May 7, 2023, from 4-8 pm. Tickets can be purchased on our website. We also gratefully accept donations through the website in support of our Scholar Fund. This year's SOY honors renowned oceanographer Dr. Margaret Leinen, Dr. Leinen is the Director of the Scripps Institution of Oceanography and Dean of the School of Marine Sciences at UCSD. Her important and groundbreaking work champions good stewardship of the oceans to ensure a healthy world and a thriving planet. The program will also feature one of our ARCS Scholar alums and we will recognize and commend our 50 brilliant 2022-2023 Scholars.
What do you wish the community knew about your organization? The community should know us as a group of active and dedicated women volunteers, whose work is extremely important to our four academic partners. We have advanced the work of their students for generations, our relationships with the universities stretch back for decades. This year alone we are distributing $500,000 in awards. Over the course of our chapter's existence we have distributed nearly $12,000,000. We wish to share that fact with our community so that the significant impact of our work is more broadly known. We are dedicated to the long-term goal of supporting the work of future scientists, with many of our Scholars going on to greatness in their fields of research.
What is one thing you and your team exceed at? We are very good at working together as a team: on fundraising, building Scholar/donor relationships, maintaining our programs efficiently and with great care, all while remaining personally inspired and enthusiastic.
How has having a fund with RSFF helped your organization? RSFF is very responsive to any questions we have, and we rely on their expertise and professional advice. RSFF helps guide our investment funds efficiently. We are forever grateful!
For those excited about your work, what is the best way to get involved? Check out our website at www.san-diego.arcsfoundation.org to explore all we do. Or send us an email at: sandiego@arcsfouncation.org. We are always looking for new connections, whether as new members, donors, foundations, or friends of the organization. We make a great team–come join us!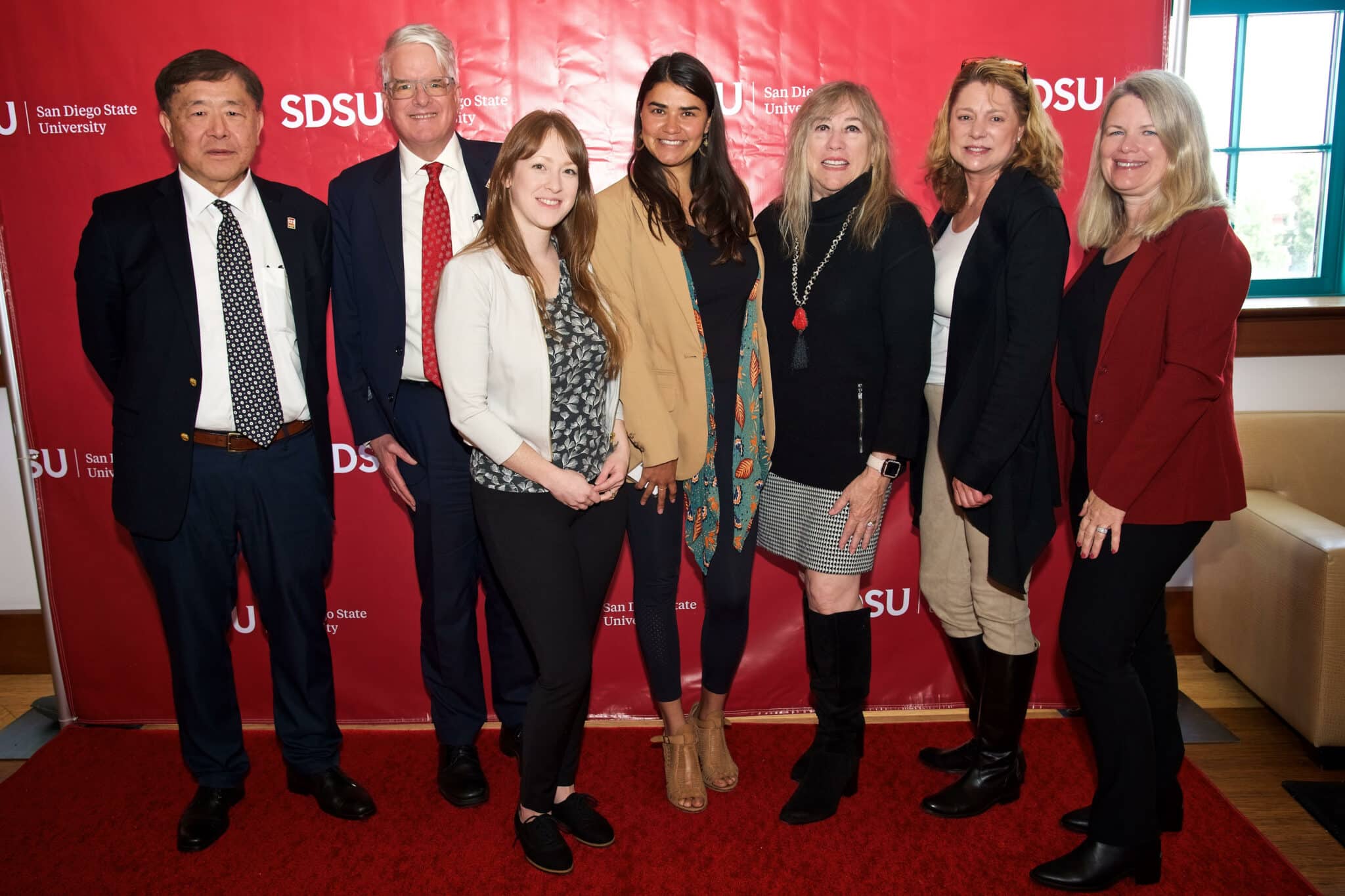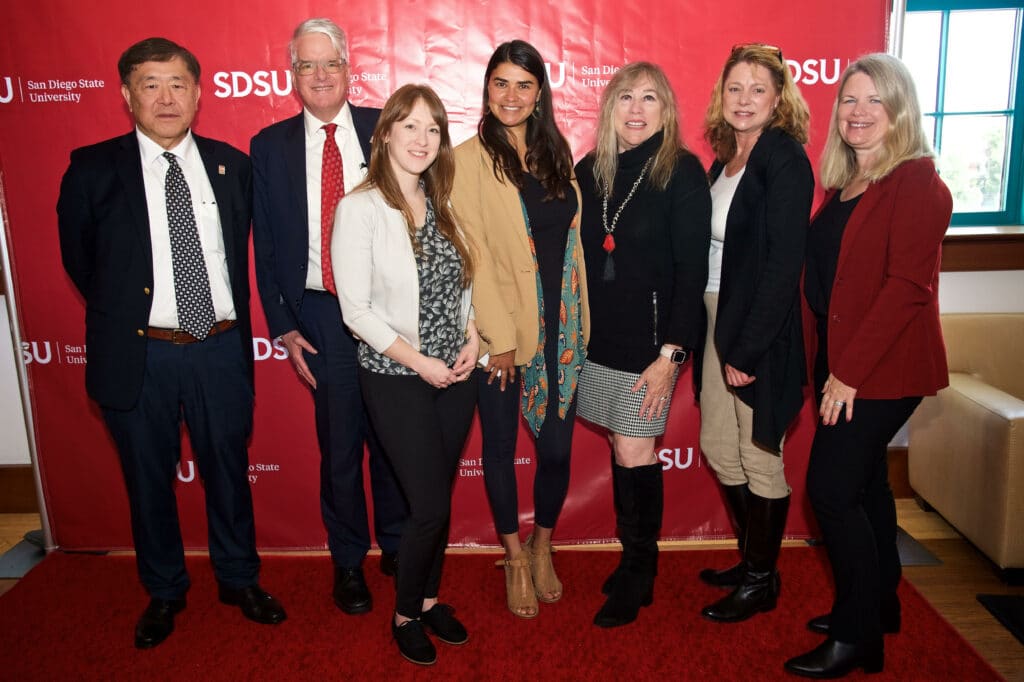 Pictured: San Diego State University Donor Recognition Luncheon. Individuals in photo: SDSU Deans, ARCS Scholars, Kathe Albrecht (ARCS-SD President), Rachel Collins (ARCS-SD VP Fund Development) and Kristin Boyd (ARCS Liaison to SDSU).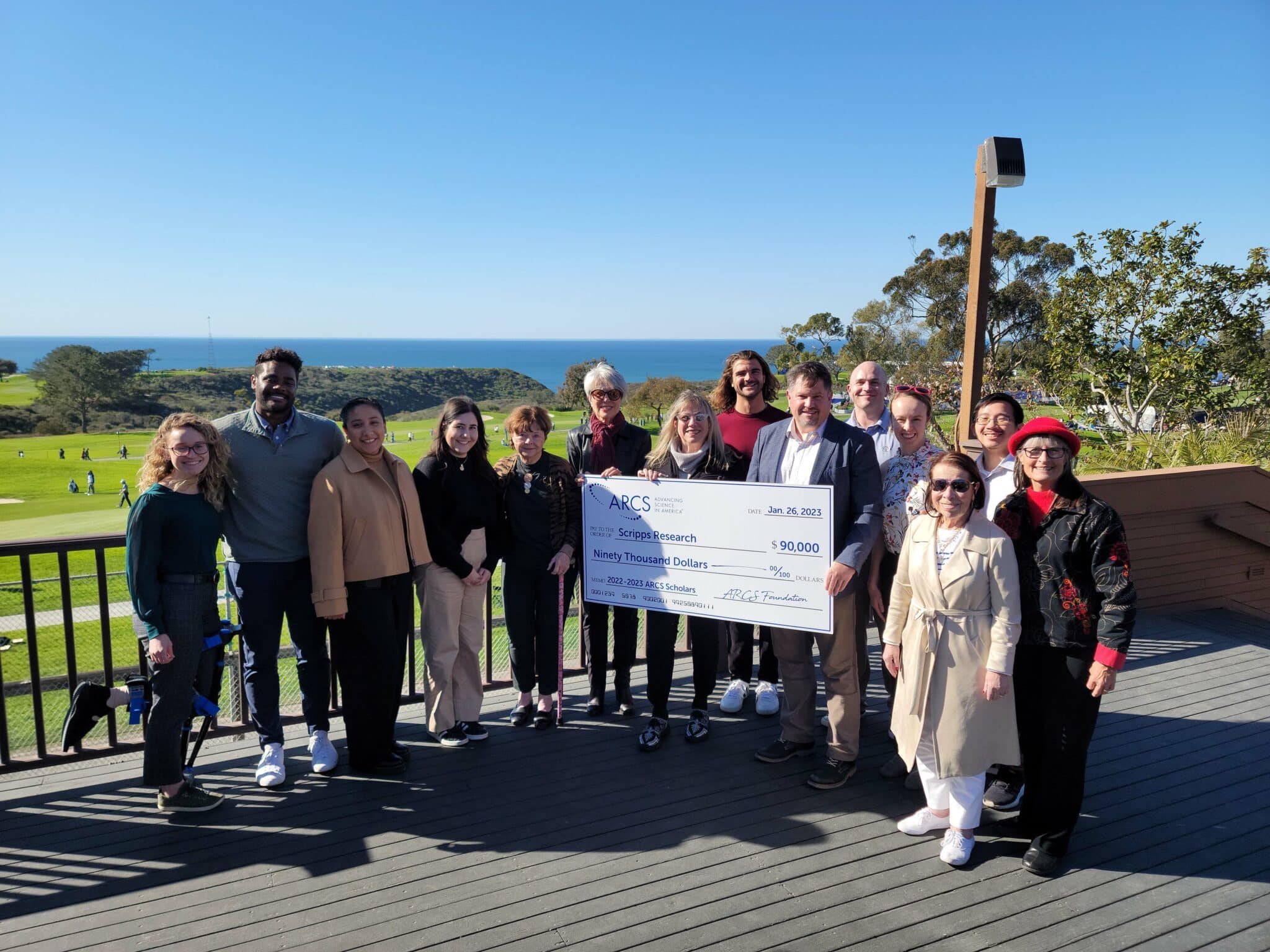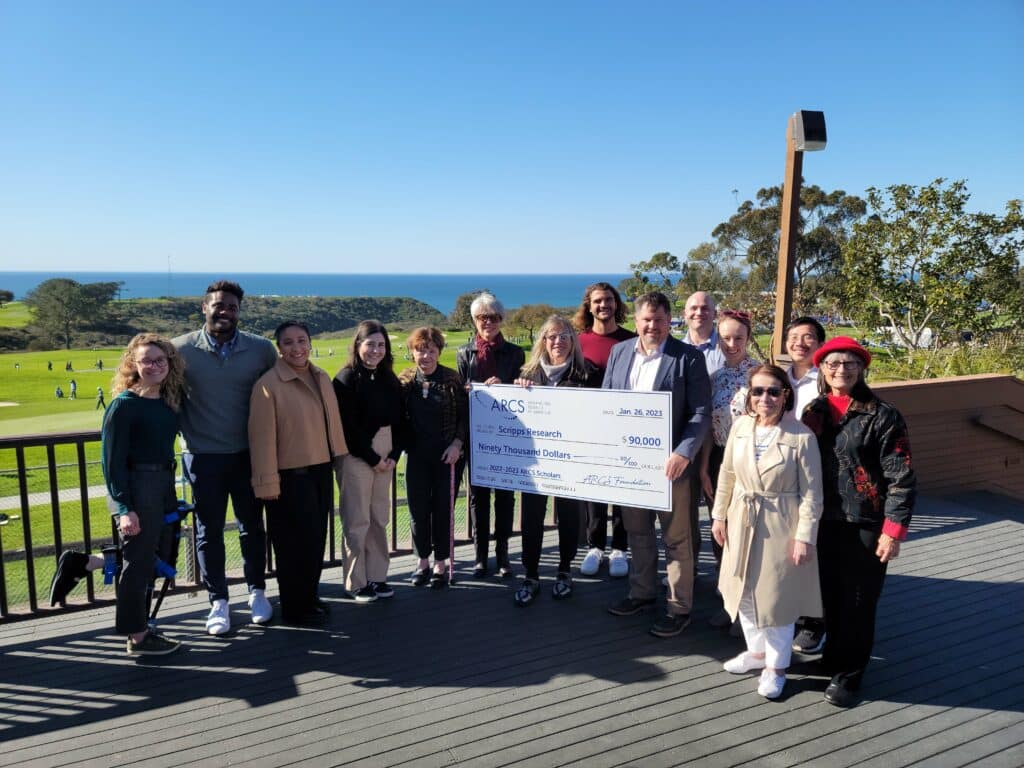 Pictured: Scholars and faculty/staff from our partner institution Scripps Research and ARCS leaders and donors