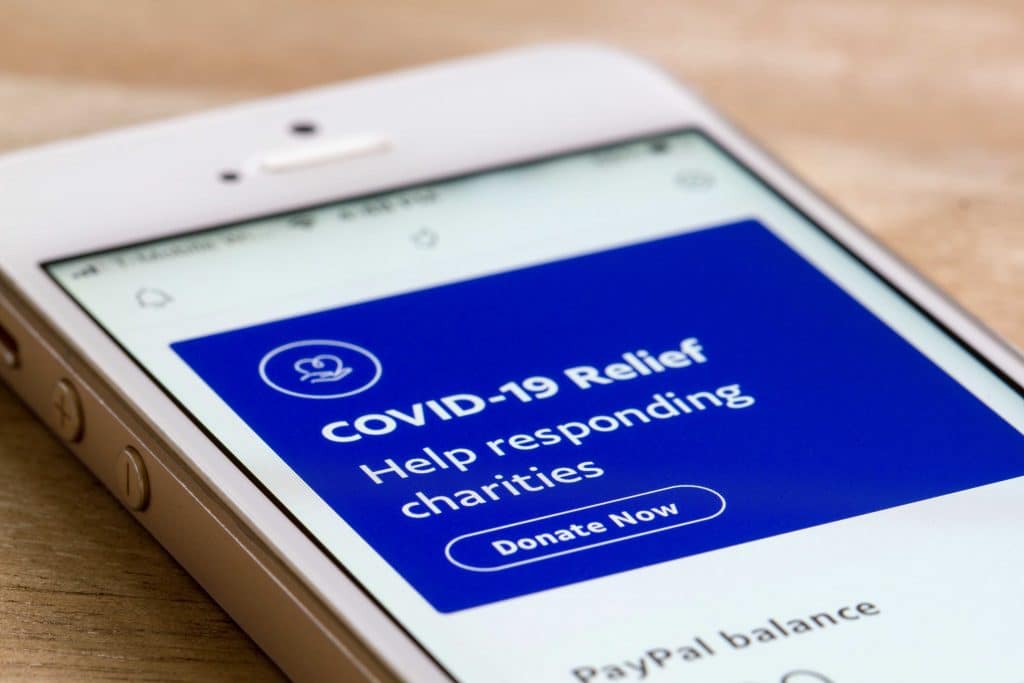 The North County COVID-19 Response Fund, a collaborative fund established to support the specific needs presenting in North County San Diego due to COVID-19 and managed by Coastal Community Foundation, Leichtag Foundation, and Rancho Santa Fe Foundation, has received a $100,000 challenge grant to raise additional funds to continue to help the North County community.
Support for this challenge grant came from the Robert Wood Johnson Foundation (RWJF) via the League of California Community Foundations, as part of RWJF's $50 million effort to provide humanitarian aid to help some of the families and communities feeling the greatest strain under the COVID-19 health emergency.
The North County COVID-19 Response Fund distributes resources for pressing and increasing challenges across the North County San Diego region. There continues to be unmet needs in the community and enough support for nonprofits to adequately respond. All funds raised towards the challenge grant will be deployed immediately to organizations serving vulnerable populations.
Since its creation at the end of March 2020, the North County COVID-19 Response Fund has made over 25 grants to frontline nonprofits in North County San Diego totaling over $500,000. Grantees are listed on the Fund's page.
The grantee organizations serve vulnerable communities and demographics that have been further impacted by COVID-19 and its economic consequences. Grantees have reported that greatest needs include food insecurity, unemployment and loss of income, homelessness, domestic violence, medical vulnerability, ineligibility for unemployment and government benefits, mental health concerns, and effects of school closures. Over 119,000 community members have been reached through these grantees, including current and former foster youth, undocumented immigrants, unsheltered, military families, low-wage workers, victims of domestic violence, low-income seniors, and formerly incarcerated individuals. 
Sixty-four generous donors have contributed over $560,000 to the Fund to date. The Fund committee began granting resources immediately for general operating support for organizations based in North County San Diego and/or directly serving the basic needs of vulnerable populations in North County San Diego in response to the effects of the COVID-19 pandemic.
The Fund grants committee is comprised of professional and volunteer leaders of Coastal Community Foundation, Leichtag Foundation, and Rancho Santa Fe Foundation. The committee is proactively evaluating the most pressing and anticipated community needs, and will provide support urgently and accordingly. Grant amounts will depend on organizational and community needs as well as resources available in the Fund. The Fund is not able to grant to individuals.
The North County COVID-19 Response Fund is a hyperlocal call to action to support North County San Diego residents and complements additional resources available to regional organizations.
One hundred percent of donations to the North County COVID-19 Response Fund go to nonprofits helping the most vulnerable North County residents who face additional challenges due to COVID-19. Funds are granted on a rolling basis as fundraising continues.