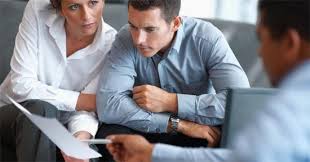 At the RSF Foundation, we make it easy for professional advisors to inform their clients about options for planned charitable giving. We offer many tax-advantaged options that make it possible for donors to support the causes and organizations they care about into the future.
You will find all the information you need about planned giving at the RSF Foundation on the Professional Advisors Toolkit page of our website. The following is a sampling of the materials in our toolkit.
Planned Giving at a Glance
Compare the key features of many types of planned gifts. This chart provides a simple way to determine which planned giving vehicles are right for your clients.
Frequently Asked Questions
Donors have a variety of goals they want to accomplish with their planned giving. This resource page puts answers to their questions within easy reach. Here are just a few of the questions we address:
May I place my name or the name of a loved one on the fund that is created?
Can my planned gift remain anonymous and still fulfill my wishes?
Can I make a planned gift into a donor advised fund for the benefit of my heirs?
Donor Stories
Find out how other donors have reached their charitable giving goals with these real-life stories.
We invite you to use our toolkit to enhance the tools you have at your fingertips for planned giving advice for your clients.
Contact us to talk about all the planned giving services we provide.