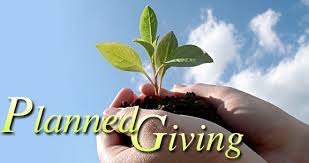 The more you know about planned giving, the more good you can do for your favorite cause or nonprofit. Though it can get complicated, planned giving is based on simple essentials.  For donors, planned giving offers a variety of options for transferring assets to a selected nonprofit and receiving tax and/or income benefits.
Planned Giving Defined
Planned giving is the transfer of assets (appreciated securities, real estate, etc.) to a designated nonprofit.  It is planned because the assets are often not liquid and there may be tax implications or future income resulting from the transfer.  But planned giving is more than a financial transaction — it begins with your life story.
Your Story and Planned Giving
Your gift planning is about the people you love, the causes you care about, and your plans for the future.
For example, a bequest is one type of planned gift.  A bequest simply means making a gift to a charity in your will.
Are there causes or nonprofits that have been important in your life or the lives of your loved ones that you would like to support in this way?
Consider the tax or income benefits from the planned gift.
Planned Giving Simplified
 Planned Giving can essentially accomplish two things for donors:
Lower taxes — including capital gains, income or estate taxes.  Examples include gifting appreciated property, receiving a tax deduction for a current gift and gifting in a will or trust.
Trade a gift for income — make a gift to the designated charity now and receive income for the future. Examples include a Charitable Remainder Trust and Charitable Gift Annuity.
Financial and tax advisors, nonprofit professionals or community foundations can help you explore planned giving options.  Contact the RSF Foundation for more information and stay tuned for future planned giving resources on this blog.