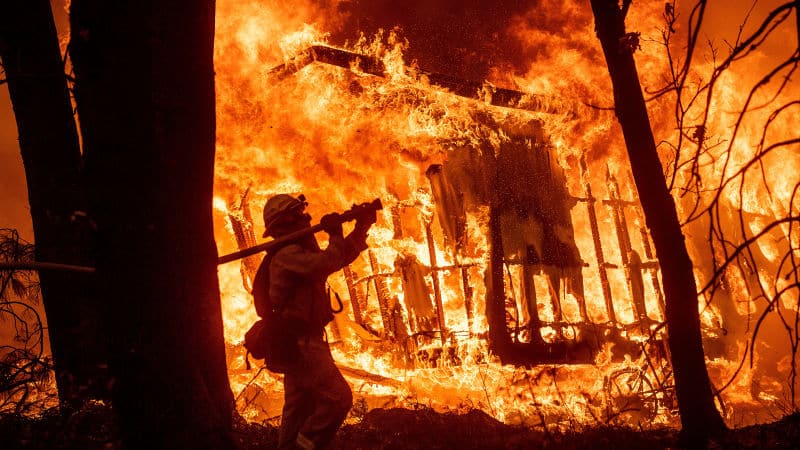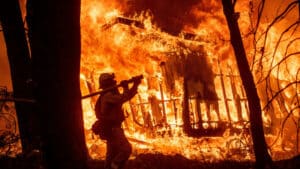 As fires continue to erupt in different parts of our state, it can be challenging to decide where to donate relief funds. Donors want to be timely about their giving so the problems facing the community can be addressed as quickly and responsively as possible. They also want to know that their gifts are being used appropriately and in the most effective way. This is where community foundations enter the picture. While they might not be the immediate organization that comes to mind, community foundations have a level of knowledge that makes them the perfect vehicle for wildfire relief funding. Here are three reasons why you should consider giving to a community foundation to support wildfire relief.
They understand the community

Community foundations exist to serve the community. The staff and board spend their time learning about the community's needs, meeting the nonprofits that serve those needs, and connecting with influencers making a difference in the area. They will be able to use their resources to understand how a disaster has impacted an area and what is needed to rebuild the community and the people living there. Wildfires not only threaten people's homes and possessions but they also displace workers, community resources, and impact the local economy. It can be hard for individuals to fully understand the effect of a wildfire as the ripple effects can be wide and long-lasting. Community Foundations will see these needs and help to address how they can be solved with wildfire relief efforts.
They know how to evaluate organizations and programs

You can trust that funds will go to vetted programs that will require evaluation and accountability for how funds are spent. Community foundations are familiar with vetting applications, nonprofits, and their proposed programs. They know what to look for in terms of budget, staffing, and long-term sustainability. They also know nonprofits reputations in the community and the work they've done prior to a disaster to gauge their effectiveness. In the wake of a wildfire, nonprofits can be understaffed and spread thin. Community Foundations can work with nonprofits to simplify applications and grant reporting to allow them to focus their attention on serving those in need.
They can distribute money at different stages in the relief efforts to multiple organizations addressing the many challenges of the community
The assets at a community foundation are often established into different funds. They typically have a general disaster or wildfire relief fund established or create a new fund for specific disaster funding. These funds give the community foundations flexibility to distribute funds as needed. They can make grants immediately and support organizations on the ground addressing the immediate needs created by the disaster. They can also fund projects that address long-term rebuilding strategies as they develop in the months following the tragedy. This funding can also be spread out to multiple nonprofits so different needs are met with different programs. The flexibility the community foundation has, allows them to have a more holistic approach on how to address the community's needs and the recovery/rebuilding process. Wildfire efforts last much longer than once the flame is put out, support is needed 5-6 months down the road and even 5-10 years as the community attempts to rebuild.
Rancho Santa Fe Foundation is committed to being a vehicle for philanthropy and supporting our neighbors in times of need. We recommend the following community foundations as they are addressing the needs of the communities impacted by the Camp Fire, Hill Fire, and Woosley Fire.
Northern California Camp Fire – North Valley Community Foundation
Southern California Hill & Woosley Fire – Ventura County Community Foundation or California Community Foundation
If you have questions or would like to get involved, contact RSF Foundation.