At Rancho Santa Fe Foundation, we believe that philanthropy is stronger when we come together as a community to build up nonprofits and support their programs.
As donors, we have the opportunity to leverage our generosity and bring others alongside to increase the impact of donations. This is where matching grants are especially helpful to nonprofits. Matching grants allow nonprofits to demonstrate that other donors believe in their mission and programs while also giving the community a time sensitive reason to join the campaign.
How to Structure Matching Grants
Ask the nonprofit staff for guidance on what timing and structure would be most helpful.

Is a matching grant timed to their annual campaign the best fit?
Is there a traditionally slower time of year that would be helpful?
Is there a specific program they need to raise funds for?
Would unrestricted funds help achieve their goals?

Decide if you want your gift to remain anonymous. It is helpful for the nonprofits to be able to share the name of the donor who provided the match to influence other donors considering a gift. However, we value donor privacy and understand when donors don't want their names publicly recognized. Donor advised funds are a great way to remain anonymous but still allow recognition. Example: A donor advised fund at Rancho Santa Fe Foundation provided the funding for this matching grant opportunity.
Discuss how funds will be paid. If possible, give the donation to the nonprofit in advance of the campaign. Another option is to arrange installments as they meet specified milestones or wait until the goal has been accomplished to send the match.
Invite your friends and contacts to participate. By sharing your interests, you just might triple your impact with a matching campaign. New introductions can be equally as valuable to your friends as well as the nonprofit.
Be clear about your expectations for updates around the campaign. Do you want to have weekly/monthly updates or when certain milestones are met? Do you want to be contacted at the end when the match is complete?
RSF Foundation Matching Grant to Alliance for African Assistance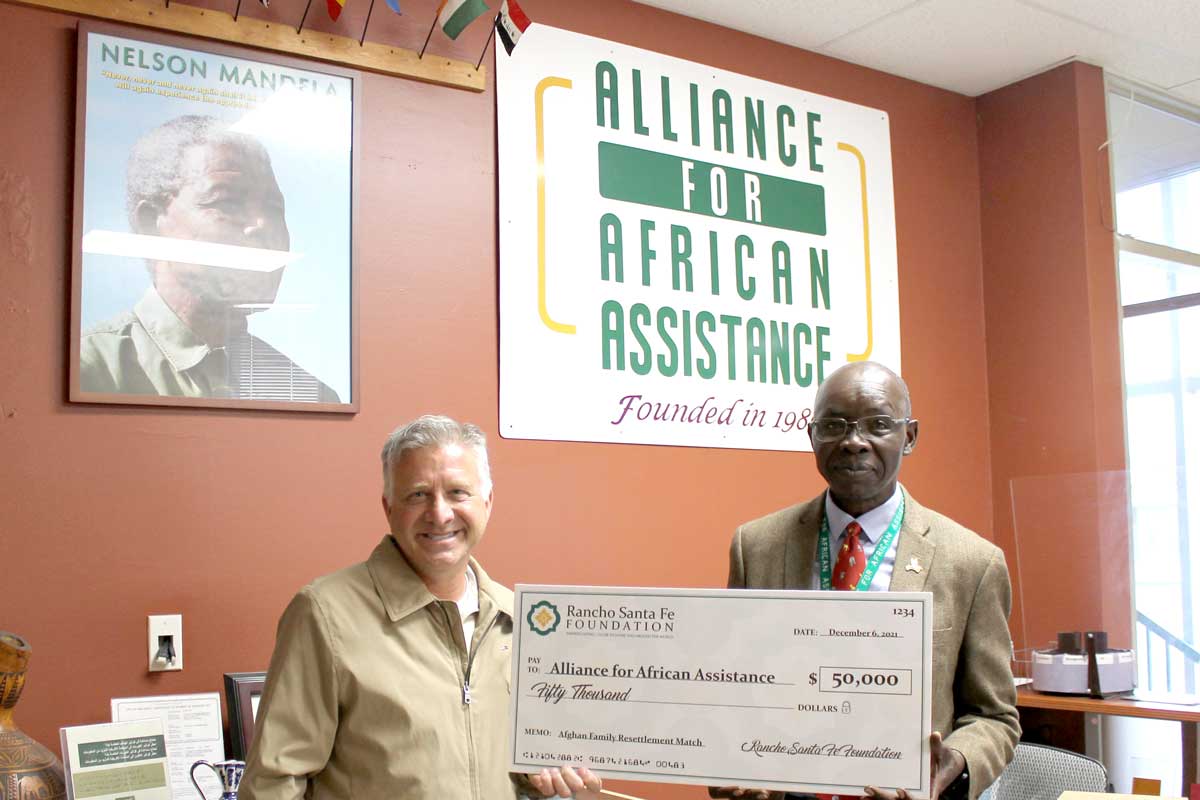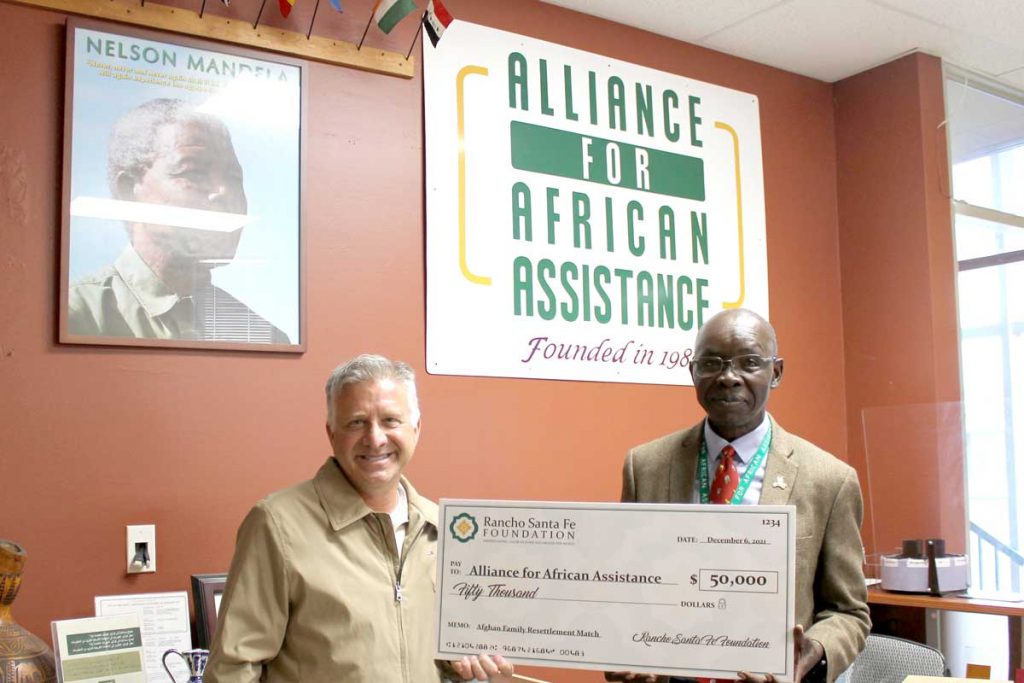 Rancho Santa Fe Foundation recently partnered with Alliance for African Assistance by providing a $50,000 match for their efforts to resettle Afghan evacuees in San Diego. Not only was RSF Foundation able to provide a significant amount of funding for the project, but we were also able to encourage others to join in the campaign and support Alliance's important efforts.
Afghan evacuees, individuals, and families began arriving in September and the Alliance has committed to sponsor 1,020 Afghan refugees brought to San Diego by the United States State Department. Immediate needs in the initial resettlement process include rental assistance, covering the cost of prescription drugs, and providing food. The goal is to resettle all Afghan evacuees by the end of February 2022.
To learn more about the program, visit www.alliance-for-africa.org.
Rancho Santa Fe Foundation's President and CEO, Chris Sichel shared "RSF Foundation recognizes the impact of organizations like Alliance for African Assistance in our San Diego community. As leaders and community partners, we recognize the patriotic opportunity to support those who were our partners abroad."
Alliance for African Assistance's CEO Walter Lam adds, "We are grateful for Rancho Santa Fe Foundation as a valued community partner.  They understand the importance of maximizing efforts to support Afghan families and asylum seekers, as they work to become self-sufficient and productive members of the San Diego community."
More information on how to help this project can be found at Alliance for African Assistance's website – www.alliance-for-africa.org.