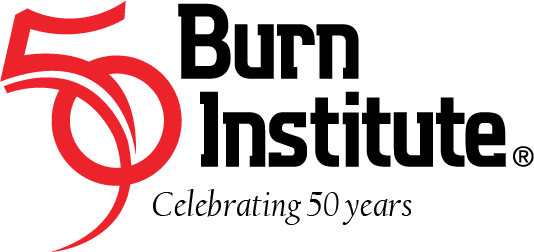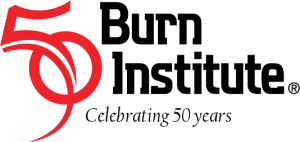 Your mission:
The Mission of the Burn Institute is to educate and inspire communities to reduce burn injuries and empower those affected by burn trauma.
What is one thing your organization is excited about this year?
The Burn Institute is excited to be able to hold many of our programs and services in-person again this year. While we made the necessary pivots during the pandemic to continuing our burn survivors' services and fire prevention programs in a virtual space, we are thrilled to be able to hold programs like Camp Beyond the Scars in-person, and ramp up programs like Fire Safe Kids so we can again offer in-person assembly style presentations to provide important fire safety information for elementary school children.
What do you wish the community knew about your organization? 
The Burn Institute truly takes a holistic approach to bettering our community. Our prevention programs aim to reduce the risk of burn injuries by educating the most vulnerable in our community – from elementary school kids to seniors – and providing the tools they need to be safer at home. We provide these preventative programs while also supporting those that have been affected by burn trauma. It is not just individuals that need support either, families and caregivers of burn survivors also need support to help heal from the trauma.

What is one thing you and your team exceed at? 
The Burn Institute is very proud of our collaborations with our community partners. By working closely with community partners, such as the fire departments in San Diego, we expand our reach and our fire and burn safety information out to a wider audience to help keep our communities safe. This relationship also allows our fire safety programs to grow as we can use additional resources to ensure our Fire Safe Seniors program has volunteers to install smoke alarms in seniors' homes.

How has having a fund with RSFF helped your organization? 
The fund with RSFF has allowed the Burn Institute to continue to provide our programs and services to the community as we have done over the past 50 years. Because of this investment, the Burn Institute can carefully grow these programs and strategically focus safety messaging on concerns relevant to our Southern California communities.
For those excited about your work, what is the best way to get involved? 
The easiest way to get involved is to visit our website (https://burninstitute.org) and join our monthly newsletter. This way you can keep up to date on all our upcoming special events, recaps of programs and services, and volunteer opportunities. This information can also be found by following us on social media, and filling out our volunteer application to get on a special monthly newsletter dedicated to all our volunteer opportunities: https://burninstitute.org/volunteer