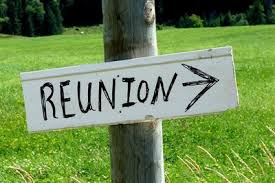 A family reunion or vacation can be a good time to talk about your family's philanthropy.  If you have a foundation, do your children and grandchildren know the story of who set it up and its intended purpose?  Are the young adults in the family involved in grant decisions?  Do you need a succession plan, or help with governance and administration?  Perhaps you are looking for recommendations or options for distributing the funds.  Your philanthropy will be most rewarding to your family and have the greatest impact on others if you involve several generations of family members in these conversations.
Your Foundation Has a Story
Share the history, mission, values and goals of your foundation with all the generations present.
Share stories and memories of the early days of the foundation, how it has evolved, what it has accomplished, and what has been rewarding and fun.
Invite questions about the foundation and philanthropy.
Communicate the joy of giving through family philanthropy.
Nurture the Passion of Young Family Members
Listen to young family members about what inspires them to give.
Include their interests for giving and serving in family philanthropy discussions.
Engage Next Gen family members in board governance and the grant process.
Do a local service project together at a nonprofit your foundation supports.
Discuss Benefits of Partnering with a Community Foundation
Maintain your foundation along with a donor advised fund at a community foundation for help with grant distributions and other administrative services.
Grants made through a donor advised fund can provide anonymity for your family foundation.
You can increase the impact of your family foundation giving by working with a community foundation to pool local resources and coordinate funding efforts.
Your family foundation has access to local community and philanthropy expertise at a community foundation.
To find out more about partnering with the Rancho Santa Fe Foundation, call us at 858-756-6557 or contact us online here.
For more family philanthropy resources, visit the National Center for Family Philanthropy.