We all know the power of a dollar-for-dollar match. Not only does it highlight the support the match donor(s) has for a program, it also demonstrates the community's support of the project. Thanks to a group of generous supporters, we have the opportunity to match all donations made through Sept. 15 to The Patriots Connection (TPC). All money raised will go to deserving nonprofits serving active duty military, veterans and their families in San Diego County, making this a perfect time to support local heroes.
Last year, TPC granted $112,229 to ten Organizations of Distinction. Nonprofits serving the military and veterans in San Diego County earn this title after careful and rigorous vetting to determine their impact, efficiency, and use of best practices. After LOIs were received, we invited a select group to submit full grant proposals. These proposals totaled nearly $300,000 in requested funding.
Our team of dedicated TPC advisors reviews these applications, analyzing each program's integration in the San Diego community, impact on the clients served, budget and their organization's financial stability, and innovation to address the needs of San Diego's military population.
Since 2008, we have awarded $1.3 million dollars to military-serving nonprofits.  This could not have been done without the many generous donors who have come alongside The Patriots Connection to realize greater impact with their philanthropic dollars. Among the grants last year, TPC supported Easter Seals Southern California's WorkFirst/Military & Veterans Services program.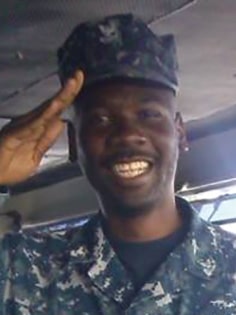 Tim was down-sized out of the Navy after 14 years of service. When administrative errors delayed his severance payment, he received an eviction notice. Easter Seals, through their WorkFirst program assisted Tim in preparing for a project specialist position interview with a waste management company, found him legal assistance to delay the eviction, and contacted the federal government to speed the processing of his Navy severance pay. Tim was hired for the project specialist position and his severance payment arrived a week before Christmas. Your support can make more stories like this a reality.
We are committed to honoring and supporting the members of the San Diego military community for their service to our nation. With your contribution, we could come closer to receiving the full match ($80,000) and awarding an additional five grants to deserving nonprofits here in San Diego County.
To make an impact and support our region's military, click here to make a donation designated to The Patriots Connection or contact RSF Foundation staff at (858) 756-6557.